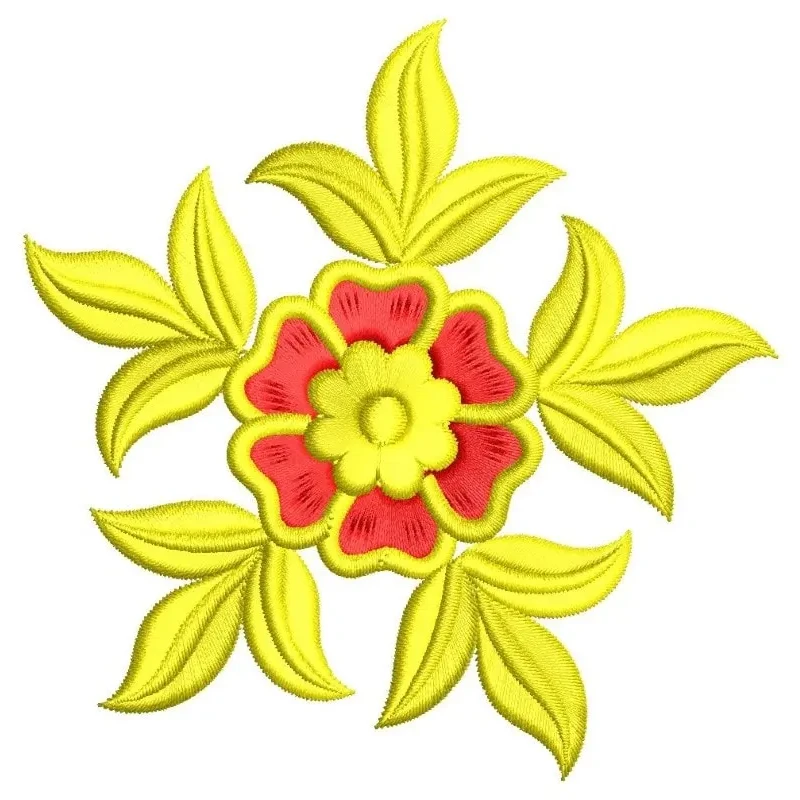  
Indian Floral Machine Embroidery Design
Step into the world of timeless beauty with our mesmerizing Indian Floral Machine Embroidery Design. This design beautifully combines the grace of tradition with an elegant touch, capturing every intricate detail of Indian flora in a truly captivating way.
Crafted with an impressive stitch count of 6767, each delicate petal and leaf is brought to life, reflecting the rich artistic legacy of Indian craftsmanship. The design's dedication to authenticity is matched by its versatile size – measuring 3.51 inches in both height and width, it's perfect for a variety of creative projects.
What truly sets this design apart is its 2/2 color and stops feature. This dynamic element adds an extra layer of depth and vibrancy to the final piece, ensuring that every stitch contributes to a masterpiece that truly stands out. Whether you're a seasoned embroiderer or just starting out, this design offers an enchanting experience that captures the very essence of Indian beauty.
So, dive into a creative journey that infuses your projects with the spirit of Indian culture and the beauty of nature. Let the Indian Floral Machine Embroidery Design be your canvas, where tradition and elegance intertwine beautifully, one stitch at a time.
Data sheet
Width (In)

3.51

Height (In)

3.51

Color

2

Stops

2
4 other products in the same category: