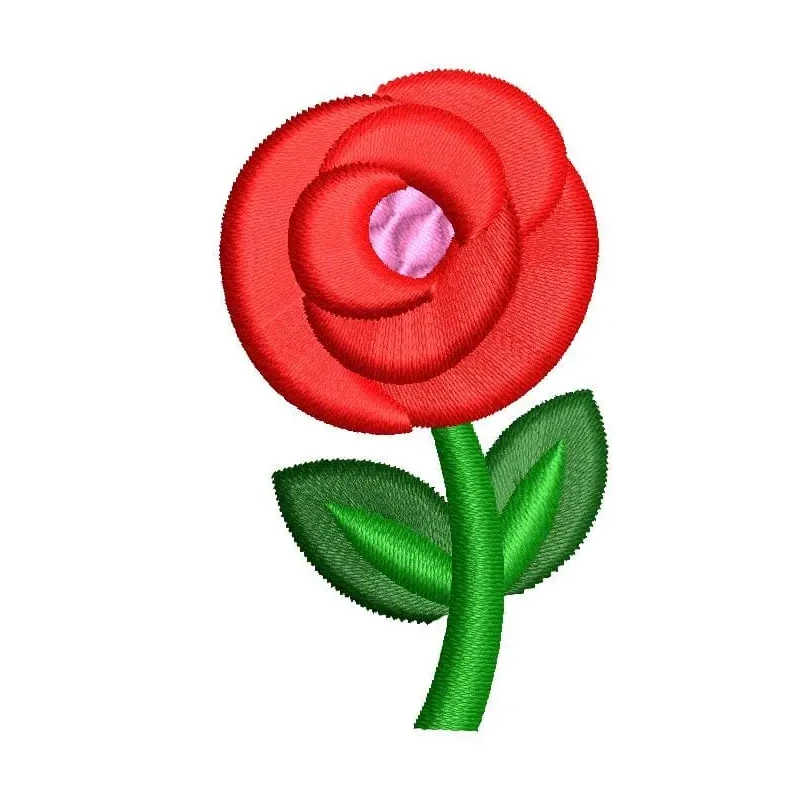  
2x2 Small Rose Embroidery Design
Introducing our exquisite "2x2 Small Rose Embroidery Design" – a stunning masterpiece that captures the delicate beauty of nature in a compact canvas. This meticulously crafted design showcases a harmonious fusion of artistry and precision, making it a perfect addition to your embroidery collection.
With a total of 1868 stitches expertly woven into the fabric, the intricate details of this design come to life, creating a visual treat that's bound to captivate anyone who lays eyes on it. The four-color palette (4/4) adds depth and dimension, ensuring that every petal and leaf is portrayed with unparalleled realism.
Measuring at a graceful height of 1.93 inches and a width of 1.14 inches, this embroidery piece is designed to make a remarkable statement, whether adorning clothing, accessories, or home decor items. Its petite size ensures versatility, enabling you to seamlessly incorporate it into various projects while maintaining a touch of elegance.
Named for its dimensions and the iconic rose motif it embodies, the "2x2 Small Rose Embroidery Design" encapsulates the timeless charm and symbolism of the rose. With its classic appeal, this design serves as a tribute to nature's beauty, a testament to your artistic flair, and a surefire way to elevate your embroidery creations to new heights.
Bring a touch of nature's elegance into your artistic endeavors with the "2x2 Small Rose Embroidery Design." Whether you're an embroidery enthusiast, a fashion designer, or a creative soul looking to add a touch of sophistication, this design is bound to impress with its intricate detailing and timeless allure.
Data sheet
Width (In)

1.14

Width (Mm)

28.96

Height (In)

1.93

Height (Mm)

48.782

Color

4

Stitches

1868

Stops

4
4 other products in the same category: