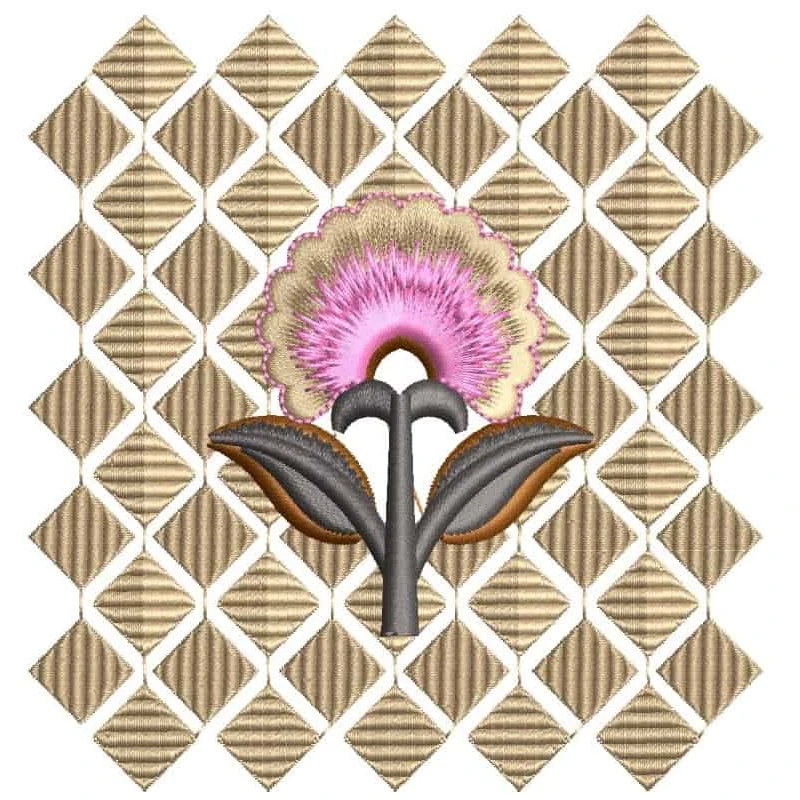  
Floral Square Embroidery Freebie Design
Versatile Design for Creative Projects
Embrace the charm of nature with our Floral Square Embroidery Freebie Design. This versatile design boasts a height and width of 3.90 and 3.73 inches, making it suitable for a wide range of creative projects. Whether you're into fashion, home decor, or crafting personalized gifts, this design adds a touch of elegance and natural beauty to your creations.
Intricate Stitching with 26,301 Stitches
With a total of 26,301 stitches, this design exemplifies the beauty of intricacy. Every stitch is thoughtfully placed to capture the essence of the floral square, ensuring a stunning outcome. The detailed stitching showcases the dedication we put into our embroidery designs, ensuring a premium quality product for your embroidery needs.
Vibrant Colors to Enhance Your Creations
Our Floral Square Embroidery Freebie Design features a vibrant color palette of 4/4. These colors have been carefully chosen to bring out the best in this design. Each shade complements the others, creating a harmonious and visually appealing result. You'll find that working with these colors adds a special touch to your projects.
Freebie Delight for Your Embroidery Collection
We understand the importance of variety and affordability in your embroidery journey. That's why we're thrilled to offer this design as a freebie. Whether you're a seasoned embroiderer or just starting, this free design is a valuable addition to your collection. It allows you to explore your creativity without any extra cost, making it perfect for both beginners and experts.
Download and Blossom with Creativity
Ready to let your creativity flourish? Download our Floral Square Embroidery Freebie Design today and unlock the potential to create stunning pieces of art. With the charm of nature embedded in every stitch, your projects are sure to stand out. This design reflects our commitment to quality, providing you with a delightful, free addition to your embroidery toolkit. Happy stitching!
Data sheet
Width (In)

3.73

Width (Mm)

94.74

Height (In)

3.90

Height (Mm)

99.06

Color

4

Stitches

26301

Stops

4
4 other products in the same category: